Visit our second hand and Vintage shop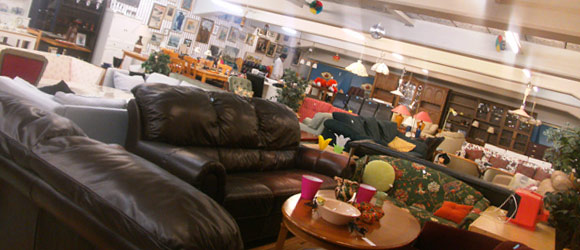 Rescue Mission Secondhand is an "ideell Förening" (non-profit organization) with 2 main targets:

To create a workplace for people who have been outside of society and need a stepping stone for coming back into society.

These are people from many different backgrounds including those who have struggled with substance abuse, crime, or a disability of some kind which has delegated them to the fringes of society and, in effect, made them "secondhand" themselves.

To support world missions, such as Stiftelsen Barn i Nöd, a charity organisation which runs 14 Children's Homes in 7 countries.

Brochures from Barn i Nöd are available at Rescue Mission Secondhand upon request.

Rescue Mission Secondhand is run by volunteers both through the social work system, and volunteers who have a heart for serving God and loving people. We like to work together as a family. A pleasant atmosphere in our place is what attracts people to the Secondhand, and we use our shop as a contact-point for building relationships and reflecting Christ's love.

Our Secondhand family consists of many different nationalities and functions in both Swedish and English.